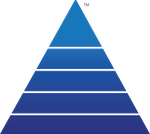 LEAD helps you do the hard work that successful fundraising requires.
LEAD staff members provide counsel and direct services on a wide array of fundraising activities. Some of our additional services are outlined below.
Campaign Counsel & Leadership Studies
Campaign Counsel & Leadership Studies – provides pre-campaign planning with a review of your advancement program and a feasibility study which provides important information for a successful campaign. LEAD will measure internal readiness and necessary steps to begin a Campaign, secure feedback from key donors about the vision for the organization, and identify any issues that need to be resolved before proceeding. Campaign Counsel will assist with campaign strategy, operating plans, gift strategy, and working with volunteers.
Engagement Study
Engagement Study – A LEAD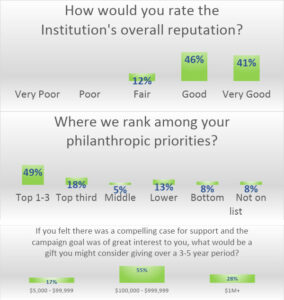 Engagement Study is designed to poll your most promising constituents to field their views and opinions about your reputation and their propensity to engage, lead and invest in your future.
This Engagement Study provides a foundation of real-time information that guides leadership enlistment and campaign planning. It also provides insight into key prospect's intentions and attitudes and allows you to plot pathways to reignite their interest and involvement.
This Engagement Study can identify organizational, administrative, and process issues that impede alumni, parent and friend participation and suggest ways to address those shortcomings.
Advancement Program Assessment & Action Plans
Advancement Assessment – will provide feedback and action plans for advancement activities including both one- and two-way communications.
Through this study LEAD assessment will include:
Annual Giving, Major Gifts, and Planned Gift Programs
Staffing for goals and priorities
Volunteer and Board support
Stewardship activities
Short- and long-term priorities
Advancement services
LEAD will provide observations and recommendations to ensure your actions are working to increase results. LEAD will create messaging and guide you on the timing of each outreach to make sure touchpoints complement instead of competing.
Professional Support Partnerships
Educational Workshops – offer targeted training in many aspects of advancement. Workshops are tailored for your Advancement team and are conducted both in-person and virtually.
Topics and programs include:
Major Gift Officer – Writing and Appeals
Major Gift Officer – Phone Conversations and Qualifications
Prospect management
Stages of major gift fundraising
Ethics in fundraising
Preparing for a Capital Campaign
Building an endowment
Executive Coaching
LEAD will enable you to unlock the potential within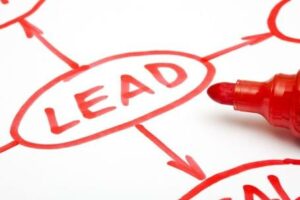 your staff to help your organization achieve its objectives. LEAD coaches are objective listeners. They ask questions, challenge assumptions, provide clarity, identify resources and provide advice. They also have the life experience needed to offer insight and perspectives that are often overlooked. LEAD coaches have decades of experience which include social services, U.S. foreign service, executive leadership, community grassroot organizations and top government service. Your LEAD coach is your champion.
Board Development
LEAD provides Board Members with an overview of their role in representing the good of society, as well as their role as the legally authorized, controlling body for the organization. The workshop identifies the eight functions of a board and the minimum levels of board involvement in those functions.
Interim Advancement Leadership
Having a fully-staffed Advancement Office is a luxury these days. As leadership is pulled in more and more directions, the daily projects and duties of an unfilled leadership position typically get put on hold. LEAD can provide skilled staff to complete projects and fill gaps allowing you to continue to accomplish crucial fundraising projects.
LEAD partners with your Advancement Team to interview volunteer letter signers, research Case for Support, examine ask amounts, and draft initial text needed for social media, constituent-based solicitation letters, emails, and thank you / acknowledgment pieces.
Peer-to-Peer Texting

LEAD's peer-to-peer texting enables students, staff, faculty and volunteers to engage in hundreds of simultaneous conversations via text. This tool is built for the needs of non-profit institutions. We offer unlimited conversations, data research, design and writing services. Your team can conduct peer-to-peer conversations with assigned prospects from any location.
Click here to get started with Campaign Registry peer-to-peer texting
Data Enrichment: Self-Service Prospect Research
Each month, 10-15 million profiles are updated with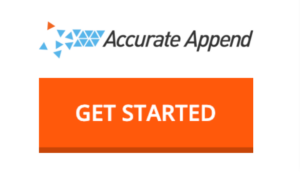 credit bureaus. Maintaining easy access to accurate data is essential to maximizing results.
Through LEAD's partnership with Accurate Append, you now have the ability to easily update your constituent's records.
| | |
| --- | --- |
| Our service includes: | Data services include: |
| Customized quotes | Phone – Landline and Cell |
| No contracts | Line Type |
| Create a free account | Email |
| Set-up fees waived | Address |
| No file size limits | NCOA & CASS |
| Secure file transfers | Wealth Screening |
| Pay with a credit card | Consumer Information – Annual Income, HOH, DOB, etc. |
| Most results within an hour |   |
Virtual Volunteer™
A mix of sound fundraising principles combined with contemporary communication channels – our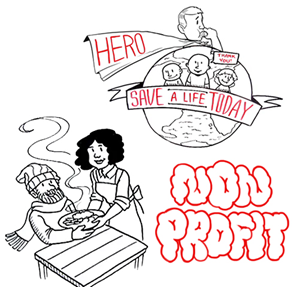 Virtual Volunteer™ suite of services will help reach your goals with engaging and captivating experiences that hold your prospect's attention longer than other communication channels.
This suite includes:
Whiteboard Animation
Cartooning
Video Surveys
Video Solicitations
Video Polling
Creative Design & Case Development
Targeted Internet Display Advertising
LEAD can arrange for millions of impressions to be transmitted on your behalf for a wide variety of actions. The use of digital in an overall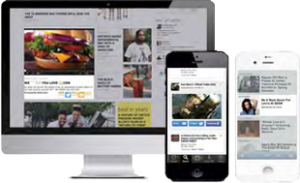 communication plan is an important topic. Our intention is twofold: to increase awareness and website hits and to offer those prospects reached through other channels an additional touchpoint, allowing them to keep your organization present in their minds.
Evaluate Your Annual Giving ROI
LEAD will help you and your team analyze your fundraising results and ask the strategic questions necessary to determine the effectiveness of your fundraising campaigns.
New Market Tax Credit Evaluation
The Federal Budget is maintaining the allocation application rounds for New Market Tax Credits which are ideal for $5 million or larger Capital Campaigns. LEAD can arrange to have your Campaign and organization evaluated to determine your eligibility. The NMTC Program is designed to incentivize community development by attracting private investment to distressed communities throughout the country.
Purchasing & Inventory Management Assistance
Capital or Annual, LEAD can assist you in identifying opportunities for significant cost savings in a variety of spending areas such as:
Office products and equipment
Communication systems
Fundraising services
Maintenance and industrial supplies
Capital needs